Our Newest Model!
The Marker Parker for
Dri Mark Counterfeit Detector Pen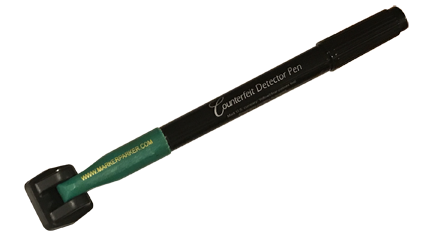 The Marker ParkerTM holds many major marker types. It protects markers from drying out and keeps them in a convenient place. The Marker Parker marker holder holds permanent and dry erase markers near bulletin boards, whiteboards, in autos and more. Great for studios, labs, homes, offices, workshops, hospitals and schools.
We are proud to have supplied our marker holders to Amcor, Beaumont Services Company, Calsonic Kansei NA, Creative Business Solutions, Duke Energy, Kimberly-Clark, Lakeland Healthcare, Mascot Truck Parts, McDonald's and Tallahassee Memorial Hospital among other fine businesses and institutions.